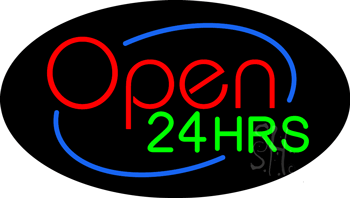 "A Place Where You

Receive

Fast & Reliable Service."
CLASSES OFFERED WEEKLY
To fit your busy schedule
Learn, Earn and Grow!!!
Hair Braiding 16 Hour Course
Hair Braiding 16 Hour Course is a 2 day class. This course will fulfill the requirements needed by the Board of Cosmetology. Hair Braiders that wishes to provide hair braiding services in the state of Florida must attend this class in order to receive their license.
Subjects covered are:
HIV/AIDS & Other Communicable Diseases

Diseases & Disorders of the Scalp

Sanitation & Sterilization

Florida State laws and rules.
Upon Completion of the course, you will receive a Certificate of Completion. You will then be eligible to apply for your Florida State Braiding Registration. You will then be able to work in Hair Salons, Mobile Salons or start your own business.
*Please note, this is a classroom course. Theory only, no hands-on braiding instruction*
​
​
​
Course Description
The 16 Hour Braiding Course consists of the following:
5 Hours HIV/AIDS and other communicable diseases
5 Hours Sanitation and Sterilization
4 Hours Diseases and Disorders of the scalp
2 Hours Laws and rules of the board which affect & govern the Practice of hair braiding
You will receive a certificate of completion at the end of class along with an application to submit to the state of Florida.
Course Objective
At the conclusion of this course, students will understand the laws and rules pertaining to Braiding Hair in the state of Florida.
Enrollment Requirements
Be at least 16 years of age or older
Have a high school diploma
If still in high school, must show proof of enrollment and a 2.0-grade point average (GPA)
Must be able to show proof of identity - Drivers License or other state picture ID only
Provide a copy of High School Diploma/GED
​
​
Personal one on one with CEO & Owner of Charmed Beauty Salon Chante Haynes, Cosmetologist of over 9 years, salon owner & Instructor.
You will receive the knowledge the state wants you to know to be licensed, all of your paperwork will be prepared for you to mail to the state to get your license, no extra fees. You will also receive a Tablet with all the course material to take home and study during the course period and also conditional offers will be made to selected persons to JOIN the Charmed Beauty Salon Team
SIGN UP TODAY TO RECEIVE YOUR BRAIDING LICENSE!
UPON COMPLETING CLASS
After you complete your 16 Hour Course, you are eligible to apply to The Department of Business & Professional Regulations
Florida State for your Braiding Registration. Simply print the application, fill out and complete all sections of the application.
Pay $25 fee (make check payable to Department of Business and Professional Regulation).
Submit certificate of completion of the minimum two-day, 16-hour course (a copy). You should receive your Registration within 2 to 4 weeks.
Department of Business and Professional Regulation
Board of Cosmetology